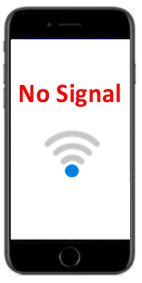 Do you work from home using your mobile but your mobile coverage is awful? Have you tried Wi-Fi calling or is your phone not able to use?
If so, Numberite has a solution to allow you to continue advertising your mobile but make clear calls. The setup is quite straightforward and we offer full support to get this solution working. There are a few steps and these are:
1) We supply a new virtual number – This is free set up and then only £6 per month. You forward your mobile calls to this number. You do not need to advertise the number and this can stay hidden.
2) We supply either a desk phone, Smartphone app or Windows PC app which can take your call. The app is free but phones can be selected here.
3) We allocate you an "Extension" to add to the device or app which then links to the new virtual number. We set this to show your mobile number when you call out.
The extension is supplied for £6 per month.
4) You make and receive calls as if using your mobile but using our service, which uses your internet.
A couple of points..
1) There is no setup fee, your system has loads of features and uses.
2) There is no contract, use for a month then turn off, no cease fee.
3) Calls out are at our discounted rates.
4) It is the start of your phone system, included are Voicemail to email, welcome messages, timed events, conference room (5 users), call recordings etc, all as standard.
5) All with the Numberite guarantee of "No hard sales, just great support"
Please either email mark@numberite.co.uk or call 01392 241666 for more info and a 14-day trial.