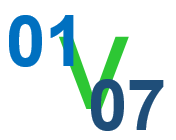 Following on from our last blog
Why you should never advertise a mobile phone number!
it was suggested that I was being biased against using a
mobile phone in a business. I must admit at 49+ I see mobiles as being to the benefit of the owner, being able to keep in contact while on the move. It has been pointed out that some people see them as equivalent to a landline. So I thought I would ask a few questions around the subject of mobile versus landline.
Q1. If you want your business to look established would you advertise a mobile or a landline? Do you know how your prospective clients perceive calling a mobile or landline? Is it different to yours?
Our recent surveying of small and medium business, 82% of those 40+ years old would not call a mobile when calling a professional service. Those under 40 would call a mobile 35% of the time.
Q2. If you were looking for a professional service would you be more persuaded to call a business showing a landline number rather than just a mobile?
Our survey shows that only 10% of people asked would ring a mobile when looking for an office based service, such as an accountant, solicitor or other business services. 28% would call a trade type business decorator, builder or plasterer. 42% would call a mobile when looking for a mobile type service such as mobile tyre fitter or valeting service.
Q3. Do you use your personal mobile phone to advertise your business? If your business grows would you continue to advertise it? What about if you have multiple staff? How would this work?
Our survey shows that 96% of businesses with more than 2 members of staff use a landline. This suggests that if you are advertising your business with a mobile you are most likely to be a 2 person or less business; is this the appearance you are looking to give for your business?
Q4. Have you received unwanted calls to your mobile? How would you deal with these if they got worse, especially if you advertise the number?
Our survey shows that businesses who show a mobile get 75% more unsolicited calls than those using them privately.
Q5. If you are looking for a business to call for assistance would you look for one with an area code (e.g. 01392) similar to your own or accept a mobile which does not?
Our survey shows 82% of people first look for a business in the same area code, then one in a neighbouring area, then look at a mobile. This suggests if your competitors are advertising a landline, they are more likely to get the call.
Come to think of it, I think I am biased against using a mobile phone to promote a business. In fact, we have stopped staff from calling clients from mobiles and insist they call from a business line. To help with this we either call our own office and are put through to a client or use a mobile app which allows us to call as if in the office.
For further information on promoting your business with a

Business Phone Number

call Numberite on 01392 241666.